"And [God] gave him power from on high, by the means which were before prepared, to translate the Book of Mormon; which contains a record of a fallen people, and the fullness of the gospel of Jesus Christ to the Gentiles and to the Jews also; which was given by inspiration, and is confirmed to others by the ministering of angels, and is declared unto the world by them—proving to the world that the holy scriptures are true, and that God does inspire men and call them to his holy work in this age and generation, as well as in generations of old; thereby showing that he is the same God yesterday, today, and forever. Amen." -Doctrines of the Saints 2a:8-11
All holy books have truth and wisdom in them; yet we do not accept all holy books as scripture the way we do the Bible and Book of Mormon. We claim the Book of Mormon is "true."  We say that the Gospel is "true." But what does this mean? What is "truth?"
What is Truth?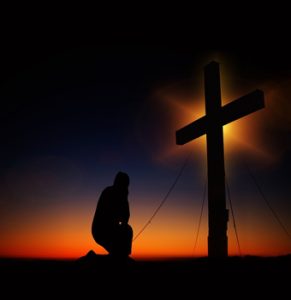 True, they say, is relative. I can only give you my point of view. To understand that the Book of Mormon is "true" I have to state why it is true, what makes it true. When I say it has wisdom I have to explain what that wisdom is. Atheists have wisdom and truth; they can know murdering and stealing are wrong. They can understand it is better to be a good person than a bad one. This form of truth is shared with the Book of Mormon, yet this is not exactly what is meant by "truth."
The Book of Mormon is true for the same reason the Bible is true: because it testifies of Jesus Christ. In reality, this is all it ever claimed to be. It's not a history book, a tool to aid or guide archaeologists. It is true in the sense that all things that testify of Christ are true. Other things may be correct, but not "true." This is what is meant when Latter Day Saints/Mormons say something is "true."
Spiritual Witness
When one reads the Bible, Book of Mormon, and other holy books we feel the Spirit teaching us truth. This is a spiritual witness. It is this spiritual witness that testifies of Jesus Christ. The Book of Mormon and other scriptures and good books alone can tell us truth, but without the Holy Spirit we cannot understand what that truth is, what it means.
This is what makes the Church of Jesus Christ in Christian Fellowship, other denominations, the Bible, and anything else we testify true. Anything that testifies of Christ, by the Holy Spirit, and leads us to do good is true. This is what makes other denominations true in their own way; they are true as they lead people to Christ by the Holy Spirit, and teach their members to do good. Truth is relevant and personal. All other reasons for the Book of Mormon to be true are rationalizations. The testimony of the Holy Spirit is a special witness that doesn't leave us, we can only choose to ignore it.
Keep in mind, a church isn't an institution, it's literally you. When one says "I know the Church is true," regardless of denomination, they are saying they know they are true to Christ. Our efforts heal not only ourselves, but all of the universal church a little at a time.
Truth Changes Everything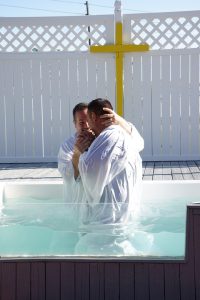 This truth, once understood, changes us, if we choose to accept it. If we choose a new life as Christians we see things differently. We want to find others that know this truth and worship with them. We share this truth with those around us, hoping they will listen to the Holy Spirit by the Light of Christ and desire to be born again. We desire to do God's works; we try to make the world a better place.
Truth, however, isn't perfection. Yes, we're made perfect in Christ, yet we still grow in Him, in His Grace. This is true too of churches. The Fellowship is true, but like every Latter Day Saint/Mormon denominations it is not always, nor will it always be, correct. It is never perfect, but like us corrected in Christ.
The Fellowship is made up of people. It needs us as much as we need it. Just as we humans are made up of cells and bacteria and a plethora of other things, the Fellowship is made up of us. Some of us are good at some things, some of us are good at other things, and we all have our flaws. Only Christ is perfect, and having Christ changes everything.
"For the Jews require a sign, and the Greeks seek after wisdom: But we preach Christ crucified, unto the Jews a stumblingblock, and unto the Greeks foolishness; But unto them which are called, both Jews and Greeks, Christ the power of God, and the wisdom of God. Because the foolishness of God is wiser than men; and the weakness of God is stronger than men." – Paul (1 Corinthians 1: 22-25)